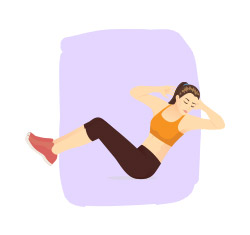 Waist lifting exercise
This particular exercise brings flexibility in the body so that one can get up from the toilet seat.
It is a short and simple exercise with just two steps. For the first step, one has to lie down on the floor with knees bent. In the second step, one has to lift up his/her waist and then slowly lower it back to the floor.
For people who would like to be able to remove or put on pants and underwear